Hi everyone!
Though Adrao has urged me to do another one of these every year for the past few years, I haven't felt like the past few years really warranted one. However, there is a large enough collection of events that I thought putting them all together in one place might be illuminating for those paying attention at home.
I've previously posted about how much in outside royalties Choice of Games has paid out on published games (eg not HGs or HCs; not games by COG partners; not unpublished games' Advances). I hadn't realized this, but when I paid out December's royalties (at the end of January), we crossed the $2 million mark. So, yeah, that's pretty cool.
On the other hand, the beginning of 2022 was rough. It was disclosed that M.A.R. Barker, the creator of the Tékumel™ game world, was a holocaust denier. In a joint statement with the author of Choice of the Petal Throne and the Tékumel Foundation, we agreed that 100% of the gross revenue for the game will go to Jewish charities in perpetuity. You can read more here.
The next piece of news is that Dan has left Redfin and is now working for Choice of Games full time. This was long in coming, and with the downturn in the real estate business over the past year, it became clear that it was time for Dan to finally make the jump. This will hopefully mean a number of long-awaited improvements will be made to our systems, both visible and invisible. One of these features that you might have noticed already is the ability for users to now self-vend web/mobile access from a Steam receipt. While you can always write in to support, now you can also go to Profile - Choice of Games LLC and click the "Restore from Steam" and have your web account verify your Steam purchases without having to wait for us to do it for you.
In addition, one of the projects that Dan is working on right now is the ability for users to delete save files.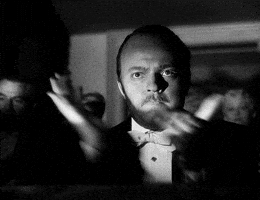 (And there was much rejoicing!)
We're also hoping to figure out why the games aren't running correctly on SteamDeck, and a variety of other long-tabled projects.
I mentioned in 2018 that Adam had stopped actively working for the company in the previous year. As of January 1st, 2023, he is no longer a partner in Choice of Games LL or Hosted Games LLC; Dan and I have bought him out. We wish Adam and his family the best.
In other news, Havenstone has opened the beta on his long-awaited sequel, Choice of Rebels: Stormwright. What's more, we've had a number of other long-awaited sequels come out this year: Fallen Hero: Retribution, Wayhaven Chronicles 3, Lords of Infinity, and Unnatural Season 2. We're thrilled to see these arrive after all this time.
We sent out a mailer at the beginning of the year about increasing prices. Inflation is a thing, and it's hitting everyone. We hope that this will give authors a bit of a raise. In many instances, this will be about a $1 increase on games, and applies to the entire back catalog. We hope that the technical improvements that Dan is making will help make this price increase more digestible.
This weekend, on May 13th, "Sins of the Sires" is up for the Nebula Award for Game Writing. Congratulations to Natalia on his nomination, his second for a Choice of Games title!
Another bit of delightful news: we have our first COG wedding! @fiogan and @falingard met through the forums here many years ago and married each other in December in Montréal! Felicitations to them!
In April, we hired a new Production Assistant, Kate. If you're submitting projects to Hosted Games, you'll be interacting with her. She's done the occasional piece of copyediting for us for the past few years, and we're excited to have her come on full time to help with production.
Lastly, I had the great pleasure of meeting @JimD and his wife in person yesterday! Twelve years of working together, and this was our first time meeting; we had a lovely time. To top it off, he was kind enough to give me a first edition copy of "The Cave of Time."

Stay tuned for an update to this post very soon!
UPDATE: And today, May 11th, we announce the extension of the World of Darkness license, as well as releasing trailers and Steam pages for the first two games. Read more here!