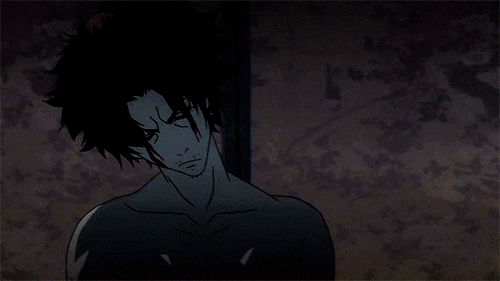 Ahh yes, my favourite topic of discussion… Boy, do I have a theory for you all.
Jun/ko is a victim of sexual abuse, they have been plagued by the trauma all their life without even identifying it as shame. Perhaps Jun/ko blames themselves in some way- for experiencing involuntary physical pleasure, for not reaching out and letting their father continue, for being submissive. This can explain why they have an obsession with power and being in control, as they once were not in control of their own body.
Moreover, their abuser was their own father, to a child that is a high position of trust. It can be interpreted that he established emotional coercion tactics and physical force to degrade their own child, leaving Jun/ko's still developing mind psychologically warped for life.
Jun/ko's childhood trauma has contributing factors to their traits of aggression and hostility. The trauma may have influenced their impulse control, emotional regulation, and general awareness.
Which leads to my theory: the robbing of Jun/ko's innocence altered their mentality in such a way that has decreased their ability to cope with later stressors. Thus, their liability to be consumed by the Jigoku Ittō-ryū and the reason why Gensai chose the MC over Jun as the heir.
Jun/ko is not suitable as the heir of the Jigoku Ittō-ryū because they lack the mental stability to control the demonic power.