Originally published at: I, the Forgotten One—Battle a rebellion and your own inner demons! - Choice of Games LLC


Hosted Games has a new game for you to play!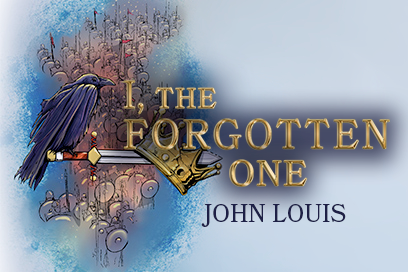 The king is dead. The country is wracked by rebellion. And an old comrade from your past has returned to claim the crown for himself.

I, the Forgotten One is a 450,000-word interactive novel by John Louis. It's entirely text-based, without graphics or sound effects, and fueled by the vast, unstoppable power of your
imagination.

You are the late king's eldest child and royal bastard. Disinherited and tossed aside, you were sent off as a child to fight in the distant frontier of the kingdom, to die forgotten
and unknown.

You, however, survived, and have been shaped into an instrument of war.

With the realm now in turmoil, you have been called upon to once more bloody your blade.

You must restore peace by any means necessary.

Even as you feel yourself slipping deeper and deeper into a pit of despair.

Play as a man or woman; straight, gay, or aromantic
Immerse yourself in a world whose perceptions change based on your chosen physicality
Specialize in three separate aspects of medieval war
Choose from three different fighting styles which are further influenced by your physical attributes
Meet a wide cast of characters, from the mother that disowned you to your surrogate father
Fall down three separate mental paths
Sustain your relationship with your family, or let it collapse all together
Experience the brutal realities of war and its consequences on the mind

Above all, find purpose and hope—before you shatter for good.

Content Warning: This contains detailed descriptions of violence as well as discussions of abuse and self-harm.
John developed this game using ChoiceScript, a simple programming language for writing multiple-choice interactive novels like these. Writing games with ChoiceScript is easy and fun, even for authors with no programming experience. Write your own game and Hosted Games will publish it for you, giving you a share of the revenue your game produces.