For years, people have been asking how to buy a Choice of Games t-shirt. And now, you can!
Just visit our new store on RedBubble: https://www.redbubble.com/people/choiceofgames/explore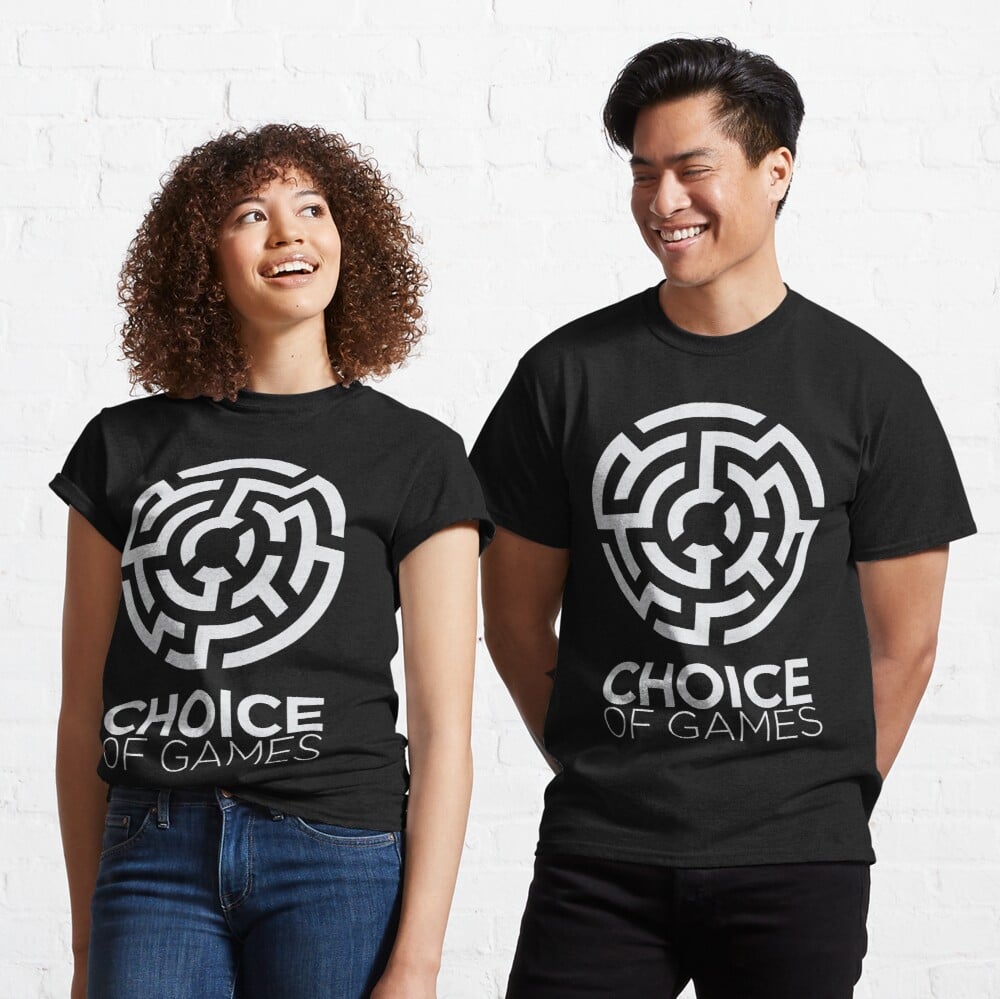 We offer two colors, black and white, with and without our "Choice of Games" wordmark. (Be careful not to buy a black-on-black or white-on-white product, unless that's what you really wanna do.)
RedBubble makes it easy for us to upload variations of our logo and sell all sorts of things. We have shirts, hoodies, mugs, stickers, phone cases, pillows, tote bags, mugs, pins, and magnets.
In our logo-only design, they even allow us to sell a … clock?! If you wind up buying one of these, post a photo in reply!