There's a new game in our Hosted Games program ready for you to play!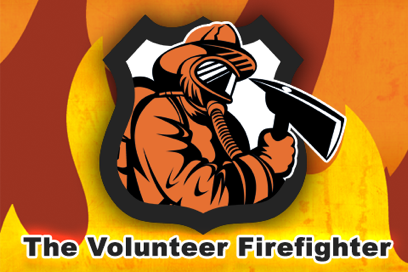 An action-packed firefighting game, filled with humor, heartache, adventure, and romance! Fight fires! Save lives! Do you have what it takes to be a hero?

The Volunteer Firefighter is an epic 130,000-word interactive fantasy novel by Stefanie Handshaw, where your choices control the story. It's entirely text-based—without graphics or sound effects—and fueled by the vast, unstoppable power of your imagination.

Walk in boots of a volunteer firefighter!
Immerse yourself in more than 120,000 words of dramatic adventure, humor, romance, and heartache.
firefighter!
Be a member of either the Truck Company or Engine Company.
firefighter!
Experience realistic firefighting scenarios.
firefighter!
Make life-and-death decisions to determine the course of the game.
firefighter!
Fight fires, rescue victims, and save the day!
firefighter!
Play as male, female, or choose not to conform to binary gender roles.
firefighter!
Opt for a gay or straight romance.
firefighter!
Maybe adopt a cat!
Stepfanie developed this game using ChoiceScript, a simple programming language for writing multiple-choice interactive novels like these. Writing games with ChoiceScript is easy and fun, even for authors with no programming experience. Write your own game and we'll publish it for you, giving you a share of the revenue your game produces.