Choice of Games, in partnership with World of Darkness and Paradox Interactive, today announced that they would produce ten more interactive novels set in the World of Darkness shared story universe through 2027.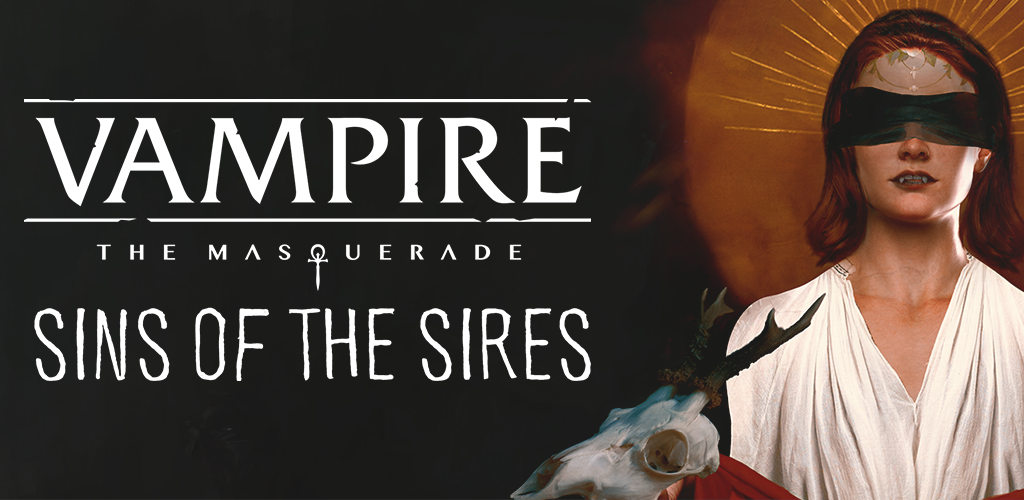 Choice of Games' interactive novels have received critical and popular acclaim, with Vampire: The Masquerade — Sins of the Sires standing as a finalist for the Game Writing Award in the annual Nebula awards this weekend. Choice of Games and World of Darkness congratulate Natalia Theodoridou on this achievement.
Choice of Games' next two upcoming titles in the World of Darkness, Werewolf: The Apocalypse — The Book of Hungry Names and Hunter: The Reckoning — Beast of Glenkildove are now available to wishlist on Steam.
---
Save the living earth with Rage and spirit! Awaken ancient mysteries, rebuild your fallen pack, and unleash your fearsome might to heal a shattered land.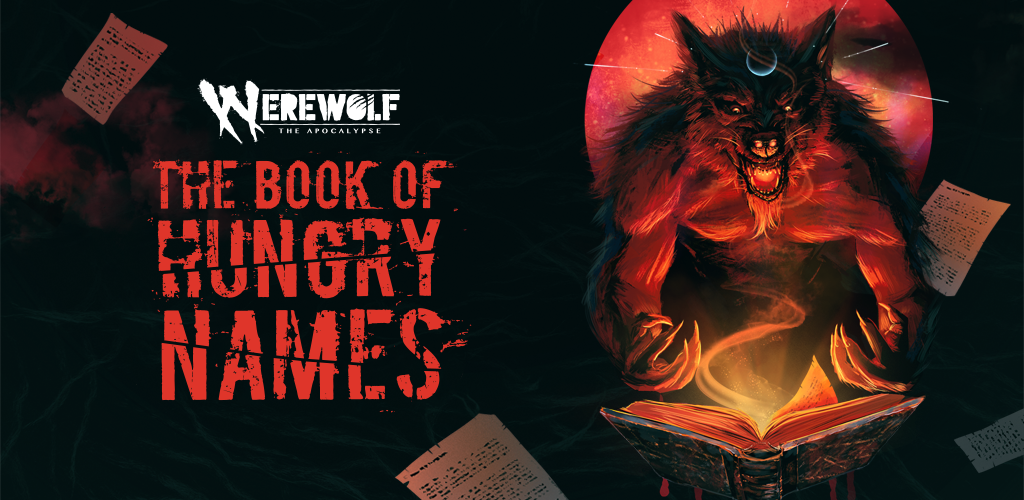 Werewolf: The Apocalypse — The Book of Hungry Names is an interactive novel set in the World of Darkness by Kyle Marquis, author of the 2020 smash hit Vampire: The Masquerade — Night Road. It's entirely text-based, without graphics or sound effects, and fueled by the vast, unstoppable power of your imagination.
Shapeshifter. Mystic. Hero. Monster. You are a werewolf, and you are all these things. Werewolves are the living earth's last guardians, created by Gaia, given the gift of shifting between human and wolf forms, and called to stop humanity from destroying the world.
Yet you have failed. Pollution chokes the cities and mad spirits rampage through the wild places. You swore to protect Gaia, but the werewolves turned on each other, slaughtered their allies, fell into despair or mad Rage.
You are one of the few who remember the oaths you swore to the living earth - which has made you an exile. But rather than surrender to despair, you have sworn to uncover the secrets of a defiled land and fight the Apocalypse. Stormcat, once the Spirit of a thriving community of werewolves, has called upon you to rebuild that shattered pack. In the savage woods and decaying cities of New England, you will forge your own legend.
Build Your Pack. Human and werewolf survivors haunt the woods and hide in the cities: find them to learn what happened and to rebuild the werewolf nation. But not all werewolves can be trusted: shun those wolves consumed by Rage, and pity those who have lost the Wolf and become empty shells.
Survive the Wilds. A desperate exile, shunned by those who have abandoned their oaths to Gaia, you'll have to survive by your wits. A winter night can kill as surely as any monster: find shelter, seek allies among spirits and humans, and learn how far you'll go to survive.
Unleash Your Rage. You are one of Gaia's monsters, a living weapon, herald of vengeance and death. Now the Apocalypse is here: wield your Rage with savage cunning and keen discretion, or it will swallow you whole.
Play as male, female, or nonbinary; befriend or romance werewolves and humans of all genders.
Shapeshift among five forms to slaughter your enemies, or outwit them to take what you need.
Choose your auspice (moon-sign) and your werewolf tribe to learn what sort of monster you are.
Claim your territory and heal the spirits there to unlock Gifts that let you summon animals, control the elements, or enter the spirit world.
Face mutated monsters and corrupt spirits in the dark woods and decaying factory towns of rural New England.
About Kyle Marquis
This is Kyle Marquis's eighth game with Choice of Games; his previous titles include the dieselpunk flying-ace game
Empyrean
, the time-traveling alternate-history Byzantine mystery
Silverworld
, and the apotheosis-seeking magical adventure
Tower Behind the Moon
.
---
Full moon. Cold night. Dark shadow. Warm gun. The Beast of Glenkildove has stalked Ireland for centuries. Now, you must hunt it.


Hunter: The Reckoning — The Beast of Glenkildove is an interactive novel by William Brown, set in the World of Darkness shared story universe. It's entirely text-based, without graphics or sound effects, and fueled by the vast, unstoppable power of your imagination
Eight years ago, when you were eighteen, the Beast of Glenkildove killed one of your closest friends. You've never returned to Ireland since that day.
It's difficult to remember what happened. As you'll soon learn, the human mind blots out the traumatic memories of facing a werewolf.
Now, you must stalk that werewolf across the shadowed glens and fogbound mountains of Ireland, hunting a shapeshifting killing machine with your friends, your wits, and a shotgun.
But you and your friends are not alone. You have entered a world of Hunters, humans who dare to challenge the dominion of the monsters who rule over them. Can you trust the fanatics of the Society of Leopold, the scholars and savants of the Arcanum, the ruthless Duffy crime family, or the enigmatic biotech company Fada?
Can you even trust your oldest friends?
Redemption for some. Retribution for others. A reckoning for all.
Play as male, female, or nonbinary; befriend or romance humans and supernaturals of any gender
Kill, study, capture, document or negotiate with the creatures you hunt
Craft your own traps, gear, and weapons to take the Hunt to the enemy
Find camaraderie and romance with the only people in the world that you can trust to fight alongside you
Adopt and train your own wolfhound to assist you in the Hunt
Build and maintain your own safehouse at the Wolf's Head Inn in the Wicklow Mountains
Become the thing that even nightmares fear.
About William Brown
William Brown was born in Ireland. He is the author of two previous Choice of Games titles:
The Mysteries of Baroque
, a Gothic horror story, and
Cliffhanger: Challenger of Tomorrow
, a pulp adventure yarn. He studied theology and Biblical studies at Trinity College Dublin, did a Master's at Oxford University, and a PhD at Edinburgh University. He now teaches at a college in London.
---
About Choice of Games
Choice of Games LLC is dedicated to producing high-quality, text-based, multiple-choice games. Since 2009 they have produced over one hundred titles in-house, including Choice of the Dragon and Choice of Robots. Six of their recent titles have been nominated for the Nebula Award for Game Writing. They have also developed a simple scripting language for writing text-based games, ChoiceScript, which they make available to others for use in their projects, and they host games produced by other designers using ChoiceScript on their website. All of their games are available on the web at choiceofgames.com and on Steam. They also produce mobile versions of their games that can be played on iPhones, Android phones, and other smartphones.
About Paradox Interactive
The Paradox Interactive group includes development, publishing, and licensing of games and brands, consisting of a portfolio of more than 100 titles created both internally and by independent studios. Paradox owns an array of award-winning and top-selling brands including Cities: Skylines, Stellaris, Crusader Kings, Age of Wonders, and many more games available on PC and console platforms. Paradox is the owner of the World of Darkness IPs and is publishing Vampire: The Masquerade - Bloodlines 2 on PC and consoles soon.
From the company's start in 2004, Paradox has published its games worldwide, with top markets including the USA, UK, China, Germany, France, and Russia. Today, over four million gamers play a Paradox game each month with a global community reaching over ten million registered Paradox users.
Paradox Interactive AB (publ)'s shares are listed on Nasdaq Stockholm First North Premier under ticker PDX. FNCA Sweden AB is the company's Certified Adviser. For more information, please visit www.paradoxinteractive.com.