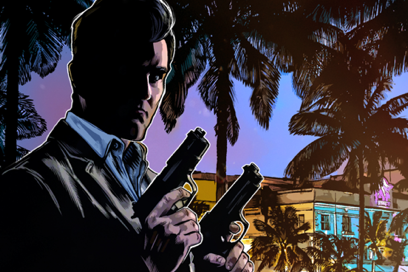 We're happy to announce that one of our bestselling games, It's Killing Time, is now available on Steam for Windows, Mac, and Linux. (It's still available on iOS and Android, too.)
Travel the world, meet interesting new people, and assassinate them for money!
"It's Killing Time" is an ultra-violent 140,000-word interactive novel by Eric Bonholtzer, where your choices control the story. It's entirely text-based—without graphics or sound effects—and fueled by the vast, unstoppable power of your imagination.
Earn respect, reputation, and wealth as a hired assassin. You'll be dressed to kill, driving an exotic car with outlandish weapons in the trunk.
But in the glamorous, fast-paced world of murder-for-hire, you can never know who to trust and who's gunning to take you out. Who will betray you? Whom will you betray?
Will you be a spiritual hitman or hitwoman, a ruthless assassin, a total psychopath, or a righteous killer? The choice is yours.