Originally published at: Ghost Simulator—You're dead. Now your story begins. - Choice of Games LLC


Hosted Games has a new game for you to play!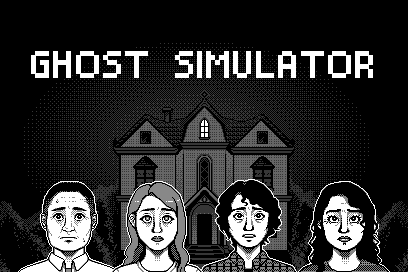 You've never known what would happen after death. And now that you have woken up in a dusty attic, it is time to figure out what happened to you and meet the family living in your home.
Ghost Simulator is a 300,000-word interactive horror novel by Morton Newberry where you haunt a family in the American countryside.
Customize your powers and be the ghost you never thought you would become. You are the apparition who stands in the darkest corners of the manor and the poltergeist who plays with the furniture. Invade dreams and turn them into nightmares, and possess people to control their actions. Shape the destiny of those living in the place you once called home.
Speaking of them, you will not only meet the Brooks family but delve into the intimate details of their everyday lives. Samantha is a writer who moved in with her family in search of inspiration for her next novel—and she might not like what she finds. Samantha is married to Michael, a nurse anesthetist haunted—among other things—by his past. Ollie and Amber, the teenage siblings, try to find their place in the world while living with a dead person. Together, this family will become the key to understanding your past life—and humanity itself.
Scare the Brooks family, shatter their hearts, and annihilate their dreams. Or protect them, help them find love, and encourage their ambitions. In uncovering the circumstances of your death, you may find that this family's story is more entwined with your own than you had realized.
Play as male, female, or nonbinary. Death embraces everyone, after all.
Attend a family dinner as an uninvited—and dead—guest.
Recall the person you once loved. Are they still alive?
Disrupt the lives of the Brooks family—or become the new family member.
Turn skeptics into believers—or use your powers without drawing attention.
Help a horror writer to pen a best-selling novel—or destroy her work completely.
Choose your ghostly powers, such as possessing the living and invading their dreams.
Protect a haunted man from himself—or let him descend into a spiral of self-destruction.
Help a teenager impress his highschool sweetheart—or destroy their relationship.
Go to the first Halloween party since your death. People might even play with Ouija boards!
This is the story of a haunted house. A house haunted by you.
Ghost Simulator is 30% off until October 12th!
Morton developed this game using ChoiceScript, a simple programming language for writing multiple-choice interactive novels like these. Writing games with ChoiceScript is easy and fun, even for authors with no programming experience. Write your own game and Hosted Games will publish it for you, giving you a share of the revenue your game produces.