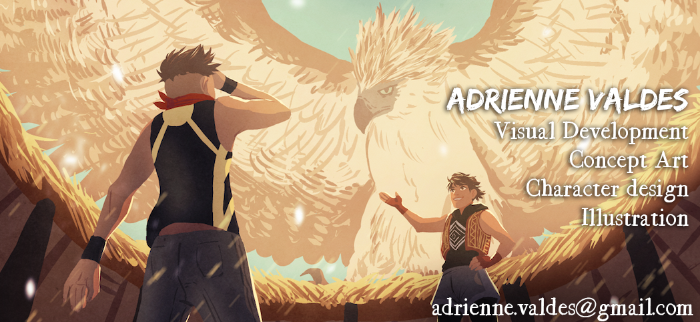 Hi everyone!
I'm Adrienne, otherwise known as defenestratin on Twitter/Tumblr. I'm a recent graduate of SCAD HK, majoring in Sequential Art. I'm a huge fan of choice games, and some of my favorite mainstream ones would be the Fallout, Dragon Age, and Mass Effect franchises. I love playing tabletop RPGs- namely D&D and Masks: A New Generation.
That being said, I quickly fell in love with the work CoG does on their games, with CSAW, Psy-High, and most especially with the Heroes Rise series, which I've done a heck ton of fanart for since 2014, resulting in a couple of fancomics of my own. I love HG titles as well, especially Community College Hero, Zombie Exodus and Fallen Hero!
I offer commissions through my Twitter and Tumblr, but I thought it would be great to offer my services to anyone working on their own books here on the forums! I'd love to gain experience working with authors and producing artworks for their writing.
I specialize in visual development, character illustrations and designs, as well as comic pages and layouts. I offer works ranging from cel-shaded, soft-shaded, painted, and lineless digital artwork.
I've dabbled professionally in poster design, playing cards artwork, and concept art for videogames.
As far as CoG/HG work I've illustrated:
The Eagle's Heir
Broadway 1849
Love at Elevation
Fielder's Choice
Community College Hero 2
The Daily Blackmail
The Aegis Saga
Unnatural
---
Work examples
---
More on my portfolio!
Quick links:
Social Media:
Facebook
Twitter
Instagram
---
Pricing
---
Single character illustrations or designs range from $200-300, and extra characters or environments will go for over $200 within the same artwork. This will vary depending on what you want to see in the illustration.
Payments will be through PayPal.
---
If interested, feel free to message me or email me (adrienne.valdes@gmail.com)! Let me know what you'd like to see and I can give you a quote.
Thank you for your time, and I look forward to working with anyone here in the future! \o/