Hosted Games has a new game for you to play!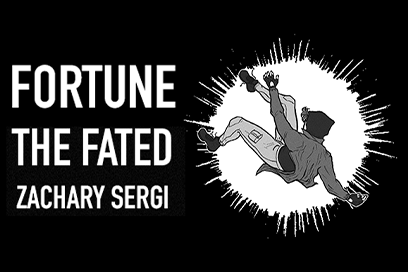 TO UNLOCK ANCIENT SPELLS NEEDED TO DEFEND THE GALAXY, CAN YOU NAVIGATE FANTASY QUESTS, NOIR CASES, HEROIC COMPETITIONS, DYSTOPIAN WORLDS & SPACE HEISTS? It's 40% off until January 26th!

FORTUNE the FATED is a 130,000-word interactive novel by Zachary Sergi that continues the saga of the Sergiverse. It's entirely text-based, without graphics or sound effects, and fueled by the vast, unstoppable power of your imagination.

In a galaxy that faces an insidious invasion, an elite squad has been trained to scour remote and exotic planets for the secret powers capable of destroying the invaders. The key to unlocking these mysterious and destructive forces rests in one young adult with unthinkable magical powers—and whether you become the galaxy's greatest hope or its most wretched threat is up to you. Can you navigate fantasy anime quests, noir detective investigations, heroic reality competitions, dystopian world explorations, and deep space heists to unlock the ancient spell-power needed to defend the galaxy—or will you self-destruct everything in the process? To save everything, is there anything you wouldn't destroy?

FORTUNE the FATED is an interactive novel that allows you to make character choices, assemble plot parts in customized order from several genre-spanning stories, and unlock alternate endings based on your chosen readings. It is a standalone work, perfect for new readers, but also serves as a companion novel to The Versus Trilogy & continues the story of The Sergiverse. (Book One in the FORTUNE the FATED Duology).
Zachary developed this game using
ChoiceScript
, a simple programming language for writing multiple-choice interactive novels like these. Writing games with ChoiceScript is easy and fun, even for authors with no programming experience. Write your own game and
Hosted Games will publish it for you
, giving you a share of the revenue your game produces.