I'm not sure if this topic has been discussed somewhere on here but I stumbled upon this video,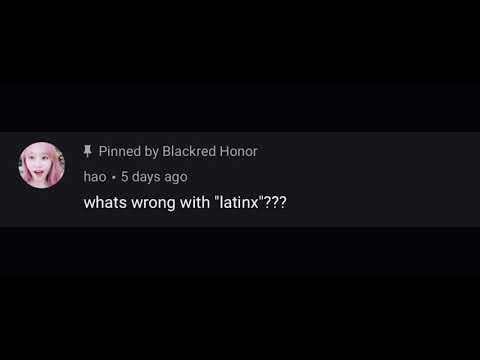 And I know reading through this forum I've gotten used to the term Latinx for nonbinary Hispanic folk, but when I scrolled through the comments on the video and saw the term "Filipinx" and as part Filipino who is nonbinary I felt a bit off on the term. I don't hate it but I'd prefer people not to refer to me as such.
Filipino has always been a gender neutral term for me and my family. Who are supportive of my gender and sexuality. I don't feel any gender discomfort towards the term and I'm not sure if I know any other nonbinary Filipino(especially those I know personally) do as well but I'm not them.
And as much as I love the letter X and the gender neutral term Wix for Wizards and Witches/Magic folk in general. And I also much prefer Mx. over Mr. Or Ms.
I don't want my heritage and cultural identity controlled/altered by someone else because of their own personal beliefs.
That video has made me realise the term Latinx and just changing a term for a community of people without their consent can be problematic.
But I am not Hispantic, but a nonbinary person who is part Filipino.
I'm curious to what others think of this term and the recent changes to certain words/titles.
Should terms have an overt gender neutral change? Or should they stay the same?
If certain gender biased words should be changed, what would be the best way to go about it?
Also if your Hispanic or Filipino what do you think of the terms Latinx/Filipinx?
(If you prefer Latinx or Filipinx that's fine, I'm just curious to what others think)
Edit: saying Filipinx makes me feel like I'm saying Fili-penis