Thank you for th info !! Xoxo
who you romancing Patrick?
The Fernweh Saga: Book One is up on the "Hosted Games" tab of the website for anyone who was waiting to get it there

hope its good and everyone enjoys

have an amazing day!
No one I'm doing asshole to everyone playthrough
we need Cupid to shoot some Arrows at you my friend

So we are in the wood, how true my prediction the kid went in the wood to test his mating calls skills?
I'm just saying, if it come true…I'm laughing my ass off

The wait is finally over; Book One of The Fernweh Saga is out now for you to experience!

~From January 5th until the 12th, the first book is on sale for only $4.99, so please consider buying as well as recommending it then to get a good deal and help with its initial ranking. You can play the first four chapters for free.~
GooglePlay, Steam, Apple, Choice of Games | TFS Patreon
If you enjoy TFS, please consider leaving a review/rating. It does wonders for the series and draws new readers into Fernweh, helping our community grow.
I'm launching my Patreon as well. Character (RO) portraits, bonus writings, sneak peeks, and much more can be found on it, including some free content sprinkled throughout this month that is open to the public as a 'thank you' and to celebrate the book's release. Thank you for your support!
---
I also went ahead and created a thread for Book One discussion: here. It will be a great place to meet other Returning Visitors, talk about the characters, and ask any questions you may have.
Thank you for all of your support during the writing process of Book One!

I met and interacted with so many different readers; I've known some of you for months, if not a year, while I've had the pleasure to meet newcomers as well. I can't emphasize enough how thankful I am for the community. Your encouragement is motivating as I continue working on Book Two.

Ohhh that pic is gorgeous…almost canadian!
@Lambkin wanna count how many mention of food is in the game? Luna were you hungry when you wrote those?

Congratulations, Aelsa! To say I'm over the moon for you would be an understatement of my happiness for you. I keep trying to find the right words to convey my feelings, but they're all inadequate. Thank you for sharing TFS with all of us; I wish you and Fernweh all the success and what will no doubt be a bright future.
EDIT:
@E_RedMark
I haven't eaten anything today yet, so I probably shouldn't count all the mentions of food, haha. The diner scene and the dinner scene in Ch. 04 nearly ended me.

I usually don't comment on this page but this book deserves it, been waiting for god knows how long for the release and now it's here and I'm just … SO FREAKING HAPPY AND PROUD.
Your writing just from the demo is amazing and the way you convey the characters are insane. Happy release day Aelsa

Ahem
Tiffy is mushy, sweet, and gentle. If she could write poetry to tell you how she feels, it would be many doodles with sparkly hearts and butterflies.
She would write sonnets, and sing in a birdy tone her love at your dedication in finishing this game, bringing everyone to tears and killing a few hundred kleenexes at the same time.
But of course, that's not enough, for the feelings she has are bursting and Shakespeare's words come rushing out of her mouth as if possessed!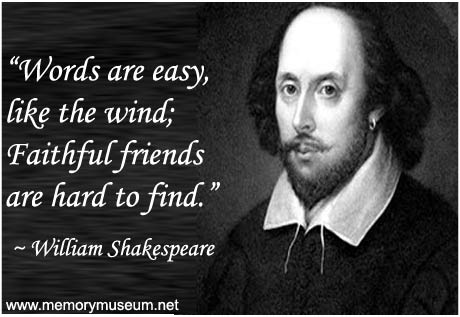 @Lambkin Eat something! Don't wait till you turn Blue lol or faint!
WHICH Shakespeare's words? Is it his "Yo momma" joke?
Don't ruin it! Go back into your cave! Lol
Lol, I tend to pace around while I write, so I very well could have been. XD I did enjoy coming up with the different cake flavors as most of you will have seen from the demo in Chapter 4.

@SnowPhoniex Thank you!

@qwint I've loved talking with you on Tumblrl; it's nice to see you here too.

Thank you so much for not only being happy, but also proud of Book One's release. It might sound sappy, but it does mean a lot that readers are proud/invested in it finally being released since many of you have been here with me during the writing process, the editing rounds, and then the submission wait. It's finally here for everyone to experience!
@Lambkin I think you conveyed those feelings perfectly; I'm also at a bit of a loss (a happy loss!

) as things come in across all my accounts. Thank you for the well wishes and all the support/help you've given me.

A trigger warning would've been nice, for those of us who get fat by just reading about food!

It's a great story so far and your writing is amazing. Woot.