Hosted Games has a new game for you to play!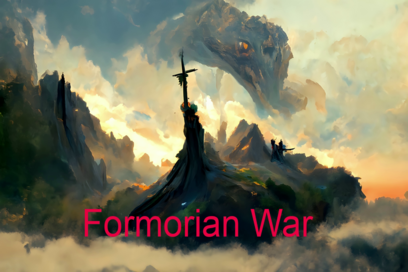 Choose your family, fulfill an age old prophecy and join forces with magical beings.It's 33% off until 9/22!

Formorian War is a 35,000-word interactive novel by Liam Parker. Set in the fictional kingdom of Albion. It's entirely text-based, without graphics or sound effects, and fueled by the vast, unstoppable power of your imagination.

Play as male or female.
Wield a magic sword.
Unlock achievements.
Discover a new world of magic and mayhem.
Gain allies or fight alone.
Raise an army.
Battle monsters and restore the Kingdom.
Enlist elves and dragons.
Will you reunite the realm?

In a time of magic and mayhem, join forces with your enemies and deal with other hostiles to save the Kingdom.
Liam developed this game using ChoiceScript, a simple programming language for writing multiple-choice interactive novels like these. Writing games with ChoiceScript is easy and fun, even for authors with no programming experience. Write your own game and Hosted Games will publish it for you, giving you a share of the revenue your game produces.