I don't need romance in my life
But I love reading IFs with romance themes

Thats exactly why i like romance so much
I guess the question is whether that part is a bug or a feature.
For me it's not romance but other things. Particularly strong friendships and a successful career.
I mean you didn't have to point it out lol.
how will we get the angst otherwise?

They are bittersweet for me. On some days it really helps me out. On other days it make it worse and I scream internally "Lies! All lies!" at the screen.
So far I haven't experienced feeling lonely after reading a good romance book since RL love life is more complicated than in IF.

But I do feel envious of strong friendship found in media like in one of the Kdramas I watched (Hospital Playlist in fact.)
This is more just relationships in general tbh. I play a game with good romantic/platonic relationships and then I go back to staring at my Steam library or scrolling through Netflix while actively avoiding social media so I don't have to see how well everyone else is doing.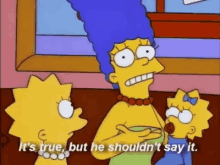 Yep and I'm not ashamed to admit it.Dan Schmidt in Tin Star was the first ro I ever fall in love with and I wish I was married to that guy.

I'm married, so not lonely. Though I do enjoy romance in stories. But I hate the "fade to black" cliché. Either do a romance right, or don't do it at all.
"Fade to black" isn't a cliché, it's a legitimate storytelling choice for authors and/or readers who are uncomfortable with explicit sex scenes (which can include discomfort with specific dynamics or acts). And not everyone would agree that sex, explicit or otherwise, is a necessary part of doing romance "right."
Sure IRL relationships are cool and all… but y'know what's cooler… the Raquel route in a certain IF… therefore IF trumps IRL

I'm aromantic so no. I read them because I enjoy the fiction but would never actually want it for myself (though I also don't self-insert in these so its kinda moot). I'd be in trouble if CoGs/HGs ever focused solely on friendships though xD.
It helps with the loneliness… Watching my mc fall in love, make gestures of affection to R.O. 's, Laughing at the mistakes i did with my mc at a skill check. Hahahaha