Hello there!
My name is Miguel Nogueira and I'm the creative force behind [Menog Creative], I'm a freelance concept artist with over a decade of experience in the dynamic world of video games and the film industry.
In the past, I've had the chance to help some of the most creative-boundary-pushing IP's such as EA's Battlefield franchise, Ubisoft's Rainbow Six Siege, and Sony Playstation's Returnal, to name a few.
My work has also been featured in such communities as Kotaku, CGSociety, 3DTotal, Artstation Publishing, and a few others. (there's no prompt out there for this, sorry!)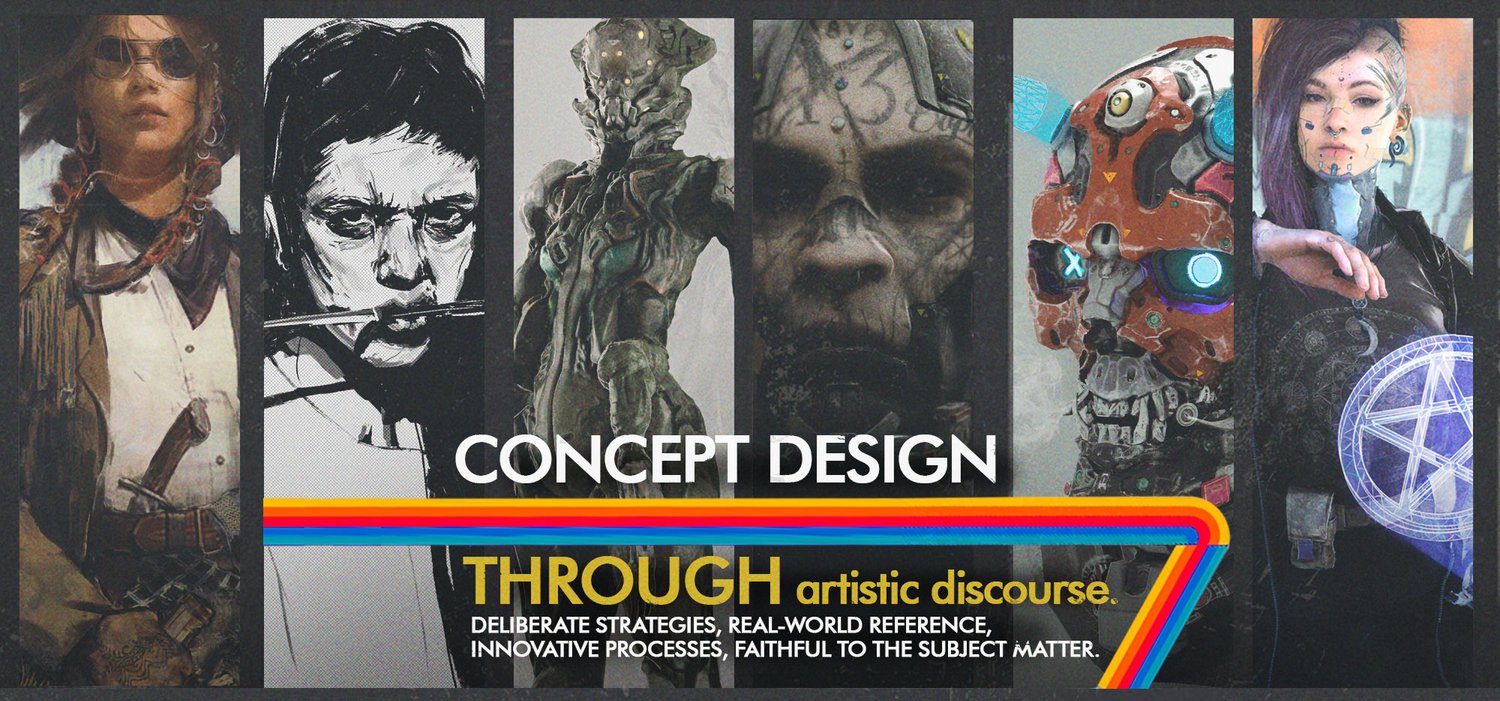 As I'm wrapping up my current contracts, I'll be looking to book new clients at the start of the next couple of months, from indie to AA to AAA.
If you've DM'd me before about my services and I happened to be busy, and we couldn't make it: now is our chance to align, write to me as I'd love to meet and work with new creative people while I help them and their project succeed.
I'm always looking for creative journeys that are fulfilling, and get me to discover new design problems and how to build a graphical bridge to communicate with the audience/player base needs, while approaching every design brief through authentic artistic discourses, and materials faithful to the subject matter.
If you have a project that you're passionate about, I'd love to be a part of it.
I specialize in such areas as science fiction, fantasy, medieval, horror, character design, storyboarding, level design sketching, prop design, weapon design, loading screens and keyframe art, vehicles, creatures, sculpting and drawing.
To learn more about my work, please visit my website at www.menogcreative.com
If you're interested in working with me, please contact me through my website.
Book a free introduction call and let's go over your needs.
​Let's chat soon!
​Miguel Nogueira