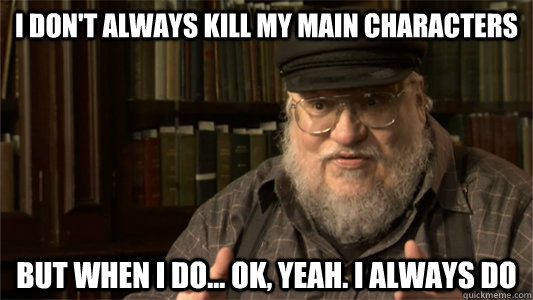 I discovered something the other day which I'm not sure whether to find weirdly amusing or concerning. As an experiment, next time you're with a group of authors, ask for a show of hands as to how many are currently writing scenes that involve characters being killed, killing, or enacting general mayhem in some way. I think it was Steven King that said "kill your darlings, even when it breaks your egocentric little scribbler's heart, kill your darlings." I just didn't realise so many authors had taken it to heart.
In fact, lets have a poll here for "fun" just because I'm kind of interested.
Question: Are you currently writing something as described in the paragraph above? e.g. Involving the death of characters in any way shape or form
Raise hand slowly and back away.
No… I mean not right at the moment anyway.
Of course I'd never write things like that!
I'm just here for the popcorn.