This sounds interesting, I'd be willing to read through it, if you're willing.
I would like to play it

Also- I have an iphone and also steam, if it's also released on steam which version do you prefer I buy and leave a review on? I will also send feedback if you still need it

I would love to read the full story, and giving it a rating on the App Store wouldn't be a problem

EDIT: Oh I didn't see your that'll do post … my bad !
I'd love to do this and I can give it a rating on amazon app store and Google play store
I would like to test it.!

Ooh, I remember reading the demo and digging this.
I think I'm willing to break my 'leave no reviews' rule to get a glimpse. I generally only play CoG/HG stuff on my Kindle, though, so the review would be on the Amazon AppStore.
…ugh, I missed the 'that'll do' post. So… y'know, if you're still willing to share at this point.
I would love to test your game
Erp
Made my first press kit
The whole process behind creating your 'brand' is both fascinating and ridiculously terrifying!
If anyone has any ideas about what works for them when it comes to press / promotion / love to hear from you.
Any feedback on the press page I'm building would also be like gold-dust!
I'd find any links to cool indie games / ebook release articles that you thought were particularly well done really great too

---
Some cool examples I've been looking at of different ways of doing this:
@dfabulich's MetaHuman Inc. press release
@P_Chikiamco's press kit for Slammed
@JimD's Zombie Exodus press release
@Goshman's Best of Us website page
@Cataphrak's Guns of Infinity website page
@MizArtist33's So You're Possessed facebook page
@Eric_Moser cool fan art page on the Community College Hero website. I have no idea how you get people interested enough in your fiction to do fan art, haha
Zachary Sergi's Heroes Rise has a very active twitter and facebook presence
Still scratching my head over the best way to do some screenshots!

Depends on how you want to get people to read/buy your products, some post it in their Facebook/Twitter page and ask their friends to let others know about what your doing. You can ask around in the CoC forums to see which websites will be the most popular to expands more curious readers to take intrest in your stories. For me it's the storyline and characters development.
Personally, when I first heard that this didn't have Stats, I was disappointed to say the least. Guess we were thinking of different kinds of Stats, because I'm really enjoying the Demo!

As for suggestions, I looked at your website and IMO found it easy to understand and some parts(such as the Furry Muses) were very entertaining. Looking forward to buying!
Yay, weekend!
(and nose to feedback grindstone)
So, HG review of the game files pulled up a potentially massive issue - the chapter return appeared unlikely to work with split screen stats/story (like on ipad when held landscape)
Been working on that since I got back to work and believe its now resolved

(this represents a large change to the most complex code in the story!) So I feel I can go to bed not feeling too bad about things. . . for the moment
---
Thanks @COGZealot - really glad you weren't disappointed, and glad you liked the site

Sometimes I feel like a bag of nerves

Throw in an attempt or two to do something new with the choicescript and it feels like pushing a boulder uphill! But I think - progress is being made
---
I'm also getting excited because I'm hoping to see a preview of the wip cover art for Blood this weekend. ( I'm way too dignified to be squealing in anticipation . . . yeah, much too dignified )
Wow this week has been tough! It's been hard to get some time to spend on the Aegis Saga, but a couple of really cool things happened.
I got my ending soundtrack!
Trains, rain – and an awesome song – Charles Parkes

And my partner offered to sculpt my spirit animals some time in the future if enough people like The Aegis Saga.
This is ridiculously cool because I don't think anyone's ever sculpted an evil water spider


or a jewelled panda


!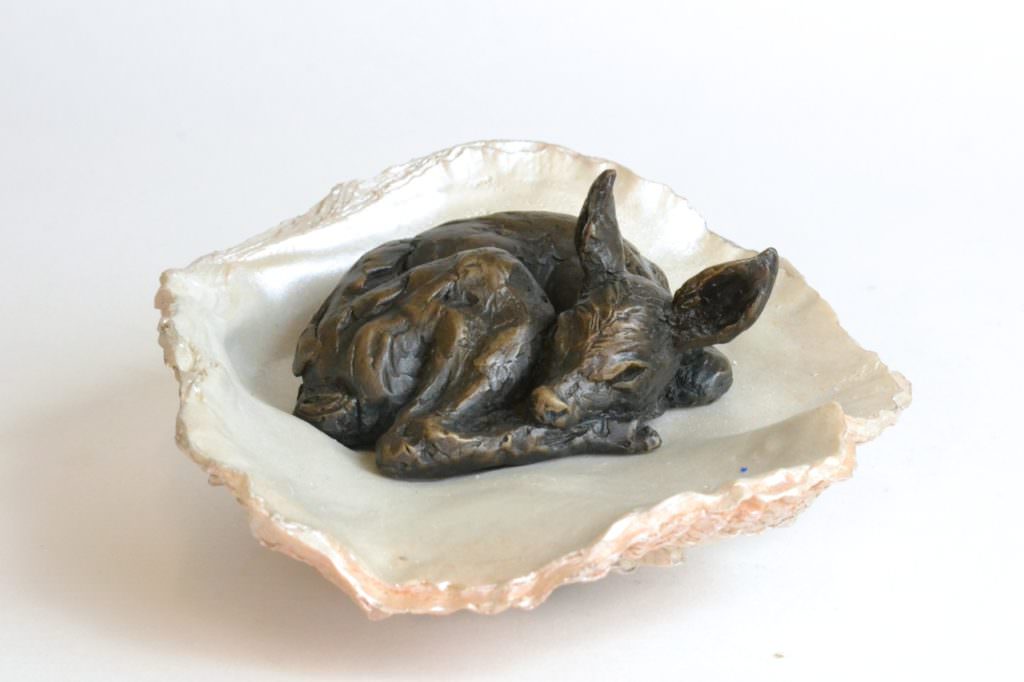 Still plugging away! Map sketch (still being developed), spirit animal icons and chapter header images now in the demo.
Demo has also had another proof-read prior to the whole thing going to an editor. Very excited!
I really enjoyed playing this demo! I especially enjoyed the parts with the Basenji because I myself have two. Can't wait until the next update!
Yay! There were serious temptations to write more dogs into the story

but then cat people are around and they hold grudges . . .


I'm really glad you enjoyed it.

Yes, got to save some for the sequel after all…my mc's just hopes he can convince his adorkable childhood friend Ruric (on who he has a huge crush, btw) to come with him to study at the institutes.
If I can offer a tiny bit of criticism the possible sequel game could do with some more tiny (fake) choices to break up the occasional wall of text. Though that was only an issue for me personally during the first five minutes or so, after that the story just sucked me in and I would have continued reading it anyway, even if the rest had been a straight up novel with no choices whatsoever.

Thanks! I'll try to do my best to shape the sequel with more choice (and learning to use *fake_choice for a start. My coding skills lag so far behind my ambitions!) - also hope to surprise everyone with exactly how Venom Beneath the Skin fits into the second book

The comp was such an amazing thing to do, really gives you perspective on how much you can write in one month, given the right pressures.
Just wanted to say a big thank you to everyone who subscribed to say they want to hear about stories I publish in the future! We made it to over 100 subscribers today! You guys and girls give me hope that one day I'll be able to become a part-time writer (rather than a blue moon writer

)
If you have a website I really recommend having a look at providing a really easy subscriber form - wordpress.com makes it very simple, but there's loads of clear advice about how to do it without much knowledge or effort online.
And for those of you who are into these things, here's an article talking about why adding a subscriber form to your site is worth thinking about
I really like this game! I like the way it's written and it makes it easy for me to roleplay my character. I also like,that potentially you're not the chosen heir.It's interesting to me to find games featuring an MC isnt't an important character to a plot or isn't super powerful in some way. I like that you have to work your way up. My only problem is that I feel that the demo is way too short.
I think that might turn off people who didn't get the chance for an extended demo. It's kinda frustrating for me because it just cuts off right when the story really begins and I'm invested. It's like enjoying a a nice walk when a wall suddenly pops up and I crash right into it. It's anticlimatic.