Considering it's literally a life or death decision, I feel it would be only appropriate to ask the interrogated knight if the "please kill me now" response was a knee jerk reaction or their actual final answer.
Action scenes are difficult to write/convey, and you did an amazing job at them! I greatly enjoyed the action. I like the slower pace in this version and the characters are easier to understand and connect with.
I've put all the inconsistencies and misspellings I've spotted in chronological order for each category in each section. I hope that helps!
Prologue
switch of female/male pronouns

This playthrough, the Hero is supposed to be male

typos

Should be "a host of angels descend"

Should be "bolts of light and sharp metal


Should be "wave your hand"


Missing capital T for the second sentence


Alexander the Hero isn't capitalized

typo + switch

"And" isn't capitalized in the second sentence
"beside her" should be "beside him"
another thing

The last title for someone that selected non-binary is missing

Chapter 2
switch of female/male pronouns

In this playthrough K is supposed to be male


K is supposed to be male here ("coat her lips in explosive flavors")


Found another case of K having female pronouns while supposed to be male but I didn't manage to take a screenshot
it's the scene right after the late-night out with friends, where K speaks while parking the car I believe

K is supposed to be male here

typos

Mis-capitalized "And yet He"


Missing a "got" between "I've & to"


The goat should also be capitalized here right?


Should be "A stinging sensation"


Should be "You sense the floodlight in your peripheral vision"

confused

It seems like it would be "betraying his hero-worship of Sofia"?? I'm not sure.
I understand the context but it did take me some moments to grasp it

another thing

K's hair is supposed to be burgundy but in the confession it is silver

@stsword The option is supposed to say Aiden. Thanks for pointing it out. And yes, you are right about the interrogation bit.
@ChaoticWhisp Thanks! It was extremely helpful. I really appreciate the detailed response. I have fixed them all except for the part with the epithet. I can't find an appropriate replacement for "Father/Mother of Lies" for NB.
Hello! I am looking for a few alpha testers who specifically play female or NB and romance male ROs.
You can point out plot and other inconsistencies as well, but I am mainly looking for help with the pronoun errors in coding.
Thanks!
I can help with that, all routes. Especially female with male ROs.
@Empress_Nightmare Awesome! I run the alpha through my Discord. Thanks!
@SodaAtHome Yeah. Something is definitely missing there. I'll take a look when I get home. Thanks!
Very much enjoying the slower pace. It adds more depth, and therefore impact, to the story. Makes it also easier to become invested in the KoE characters' stories and their possible deaths.
On the other hand, after reading so many character introductions… My brain is deep-fried.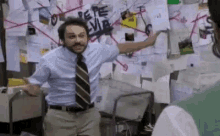 The Knights' entrances felt like I was witnessing Super Smash Bros introductions.
Pronoun mismatch- Capricorn is male.
Crimson lightning cackles in the corners of your eyes as you put on a display of power for her benefit. You bring your index finger closer to her, the tip sparkling with dread lightning.
Despite the theatrics, she laughs at your efforts. She laughs until the laughter turns into a sputter of coughs.
And in this runthrough- As if reading your mind, Condor speaks in a baritone voice. "The other one didn't survive."
I didn't capture the giant bull lady knight in this runthrough, so there is no other one to die in interrogation.
@Oreven Lmao! Yeah, now that you mentioned it, there are a lot of character introductions.
@stsword Thanks! I fixed them.
Hiya!
(I only could read up to snow-winter-festival scene tonight so I don't have a complete take on the new demo, but it's beautiful). Exciting to come back and read more in a few days when things calm down on my end.
But even if I haven't had the chance to read everything, just geeeez, big changes and what beautiful cover arts! The prologue made me fall in love all over again, and now got me curious if werewolves, vampires, and ogres still roam hidden in this time and age.
MC seems a whole new breed of OP-ness and those cool swords. . . At least one is responsible for cutting us open, only fair we get one of our own now. Hehe. Not sure what to make about the new ROs yet (they seem new?) and might be just me, but they were introduced a little too fast for me to get a clear picture of who is who. It will probably clear up in a couple more reads.
The pacing is a lot more natural — at least for the scenes that I managed to get to — but the fact that the MC retrieved a legendary sword and immediately got it as a reward threw me off a bit. Figured the agency would confiscate it and play around at least for some time before gifting it to one of the agents. Even if that agent is the top-notch MC. At the very least I thought Conner would throw in some paperwork for MC after a mission like this lol. Or I'm just overthinking stuff.
Love the new demo spin. I will be back soon

good night now! In the meantime, here are some weaseling typos that I pulled up by the tails.
I love your style by the way, super immersive and vivid.

I don't want to just have 2 strands of black hair. those are just antennas.

Connor's dialogue should be a question? Or is she being her usual assertive self and ending questions with a period?

The part about social life "to speak of" seems a tad redundant.

I am not sure if I remember reading this — but how old is the MC? Do they have dozens of passports like Jason Bourne? Or does our agency have special connections with airports that allow the MC to bring aboard a legendary bloodsucking sword via flights? No questions asked.






@Veraynea Oh wow! Thanks so much. It means a lot to me. I'm very busy today, but I'll fix the errors as soon as possible.
I just played the demo
It was amazing
I have some questions i don't know if you have already answered them
Sorry to make you repeat if you have
Can i play as an upbeat assassin who loves quips and killing i mean like they literally think killing is the best and love killing strong people ?
Some of the ros start as enemies how soon and/or fast can we kill them (i am inculding the childhood friend i thought was dead)?
Also my character motivation is evalion killed my friends evalion will become extinct i dont care if the world dies with it can i play as that kind of character?
You are true Gralean patriot, comrade.
sniff something stinks here… like commun— aaahjdghaha… hah… I mean, YES! FOR THE GLORY OF GRALEA!!!

I can help with that if you still need assistance